Columbia Metropolitan Airport (CAE) is excited to be the first airport in South Carolina to adopt the Hidden Disabilities Sunflower Program.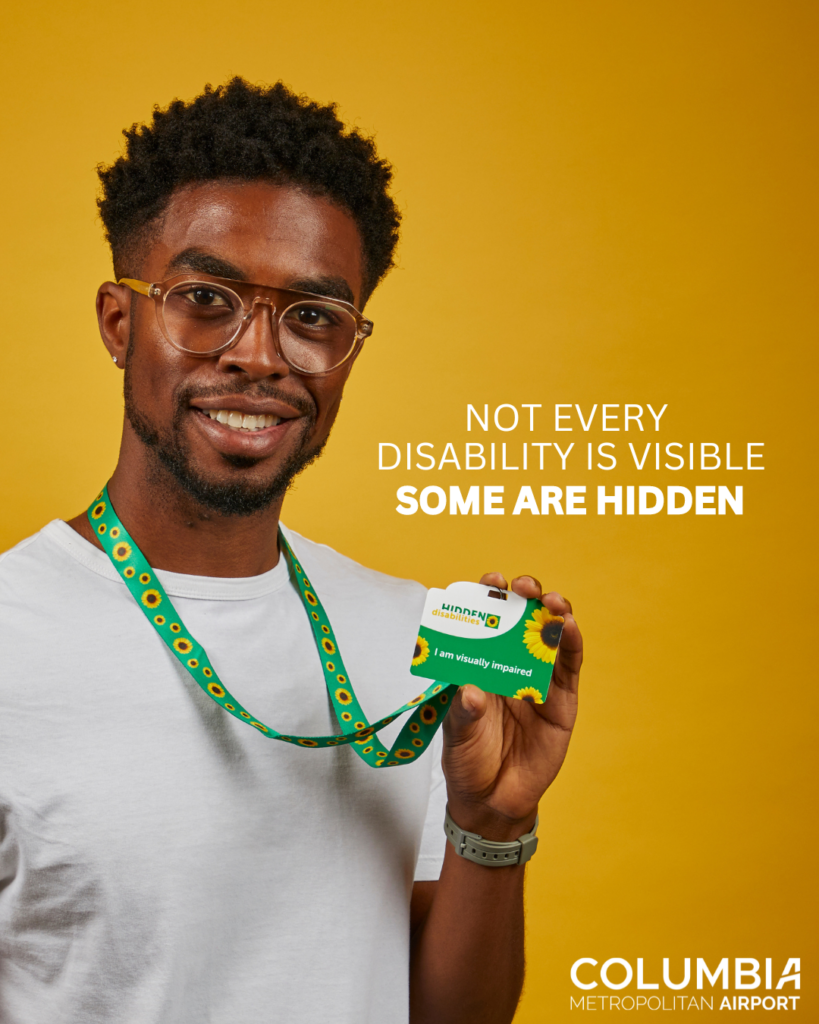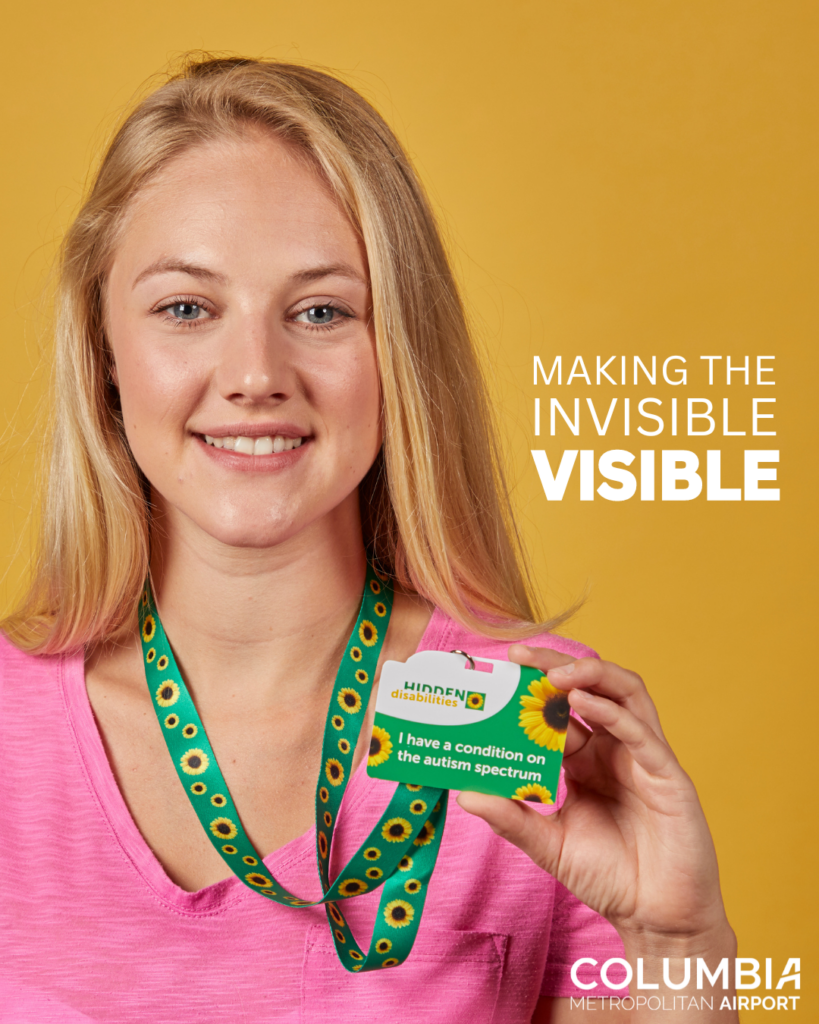 What is the Hidden Disabilities Sunflower Program?
A program that offers a discreet way for those with a hidden disability to self-identify – alerting staff that they, or someone in their party, might need a little more time or extra help.
What is considered a "hidden disability?"
Hidden disabilities could be physical, mental, or neurological conditions that could include, but are not limited to, cognitive dysfunction, mental disorders, speech/visual/hearing impairments, anxiety, PTSD or chronic conditions.
How is this implemented at CAE?
Individuals who would like to utilize the Hidden Disabilities Sunflower Program at CAE (for themselves or someone in their traveling party) would simply go to the information desk in the main lobby and ask one of the volunteers for a lanyard or bracelet. The items are free and do not need to be returned.
CAE staff, public safety and security, concessionaires, tenants, and airline partners have all participated in the necessary training that accompanies the Hidden Disability Sunflower Program. The training videos, provided by the company, include best practices for those who engage with a person wearing a sunflower lanyard or bracelet and how to assist them.
Will other airports I travel to know how to help if I'm wearing the lanyard or bracelet?
Here is a list of the nearly 140 airports participating in the program across the world.
For more in-depth information regarding the Hidden Disabilities Sunflower Program, please visit their website .