Art in the Airport
In 2020, Columbia Metropolitan Airport launched its "Art in the Airport" program – which showcases works of art created by artists right here in the Midlands. The art program is also intended to enhance the travelers' experience while creating a sense of place within the airport. Below are the selected artists, thus far.
2022-2023 Artists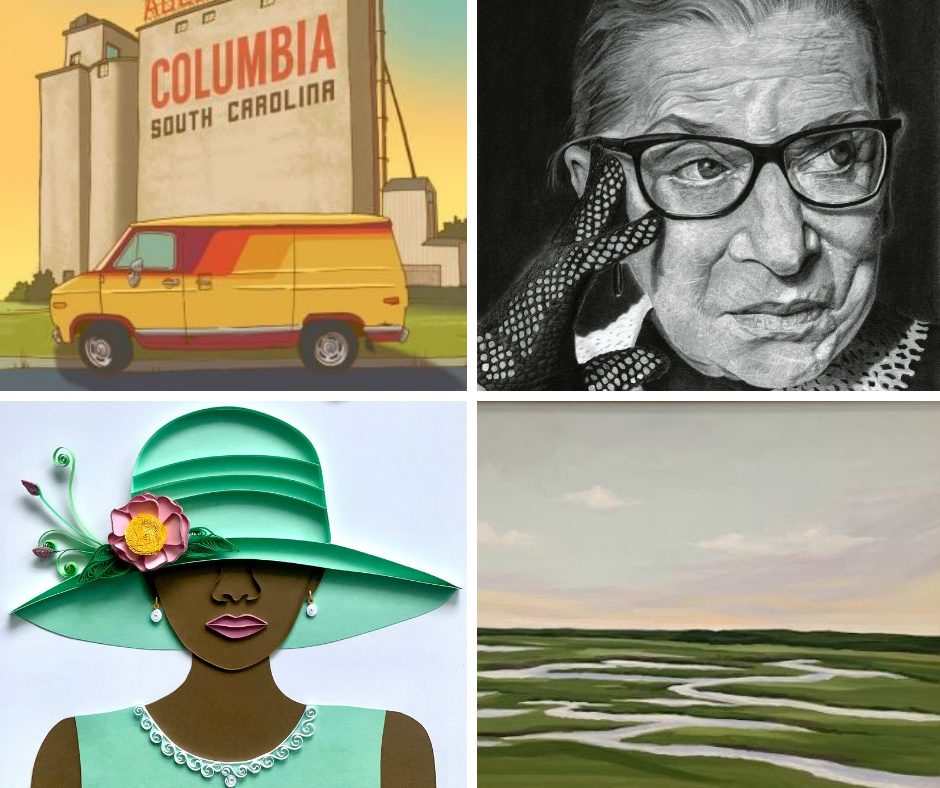 Laura Rohlfing (exhibit begins December 2022)
Laura Rohlfing lives in Leesville, South Carolina. She and her wife are both retired and spend several months out of the year traveling and exploring new places. Rohlfing attended Harris School of Art in the early 80's for two years, and studied oil painting- but over time, learned that she much preferred working with graphite. She likes shades of gray and the effects of shadows and light on a picture… and the fact that she is able to erase.
Cait Maloney (current exhibit)
Cait Maloney is a published illustrator, award-winning graphic designer, muralist, and experienced exhibition artist. In 2008, she earned her bachelor's degree with a focus in illustration from Syracuse University. She is currently senior art director at Columbia, SC based integrated communications firm, Flock and Rally. Alongside that, she also manages Cait Maloney Creative focusing on specialty illustration, design, and mural projects, working locally, nationally, and sometimes internationally.
Marie Boyd
Marie Boyd is a writer, illustrator, artist, educator, and scholar. She creates quilled illustrations and art. She collects colorful paper and then cuts it into narrow strips, which she uses to create modern, bold, colorful images that literally come off of the page. She loves spending time outdoors and draws inspiration from the natural world.
Emily Ward
Emily Ward is an acrylic painter in Columbia, SC where she lives with her husband Travis and their dog, Dexter. Emily's passion for all things art related began in kindergarten with an incredible art teacher who inspired and encouraged her to create. After she was awarded 1st place at the SC State Fair, it became her lifelong dream to be a professional artist.
2021-2022 Artists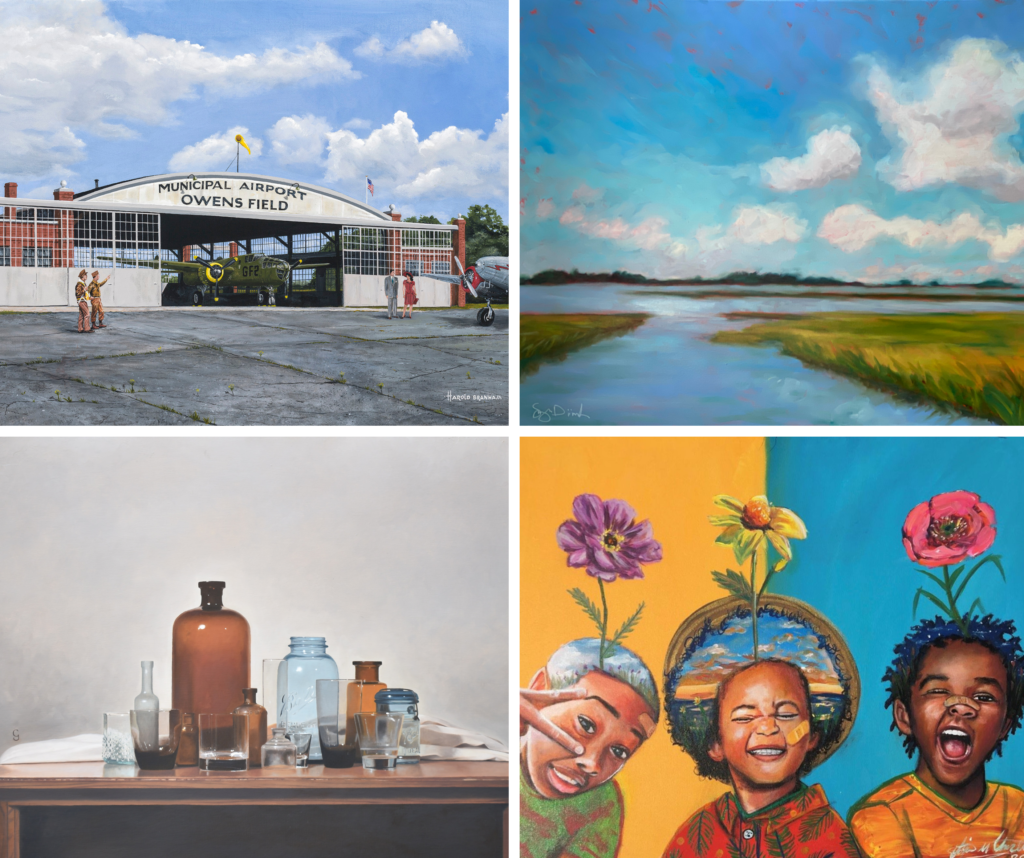 Harold Branham
Harold was born and currently resides in Blythewood, South Carolina. His interest for art was piqued by his first set of crayons that he received in grade school. After graduation, Harold was employed at one of the South's major sign companies as a sketch artist. While employed with the sign company, Harold also learned to paint signs, but always wanted to be able to paint what he saw, felt and loved. His hometown may now be home to red lights, fast food stops and motels but the artist's favorite subjects remain old farmhouses, country stores and pastures.
Sonya Diimmler
Award winning artist Sonya Diimmler paints colorful South Carolina lake and landscapes. Sonya's work has earned awards at the SC State Fair, Union County Arts Council and Crooked Creek Art League. She has participated in a number of community art projects including her popular "Ship of Drools" sailboat from The Arts Sail into Chapin. Sonya paints full time from her home studio in Columbia, South Carolina.
Ija Charles
Ija Charles is a self-taught artist and entrepreneur from Columbia, South Carolina. The muses for her art range from everyday people to diverse, samplings from her surrounding community, lived experiences and culture. These visual impressions are then reimagined and reconstructed in her own creative way through multiple mediums.
Chris Garvey
Chris Garvey was born in Jackson, Tennessee in 1979. He grew up outside of Memphis and spent his early years experimenting in making art, but never truly pursuing a career in painting. In 2001 he joined the Navy and spent 10 years living overseas in various parts of Italy. Being honorably discharged in 2009, Chris works full-time and paints in his free time, while raising his daughter Charlotte.