While extreme heat in parts of Europe and the central United States remains prominent in the headlines, other parts of the planet continue to see below normal temperatures of late.
Seeing hot temperatures during the summer is not out of the norm. Regions around the world may experience warmer than normal weather conditions, but this balances out elsewhere. This is exactly what is happening right now.
We are well into the heat of the summer months in the northern hemisphere, where some areas are really hit by excessively hot temperatures.
Record temperatures in parts of northwestern Europe have soared more than 100 degrees, while extreme heat also continues to scorch parts of the central United States. In fact, temperatures topped 100 degrees at all reporting stations in Oklahoma on Tuesday.
But, as is usually the case, when regions get very hot there is a balance and many places experience cooler than normal summer temperatures.
Europe
Parts of northern Europe continue to bake in the heat.
The dark red coloring on this map indicates where temperatures are well above normal. Similarly, bluer hues indicate where the temperature anomaly is cooler than average.
While noticeably warmer temperatures are evident in the map above, it's not entirely free of shades of blue. Temperatures are below average in places, especially in Eastern Europe, Russia and parts of Scandinavia. Even over the eastern Atlantic Ocean, air temperatures are cooler.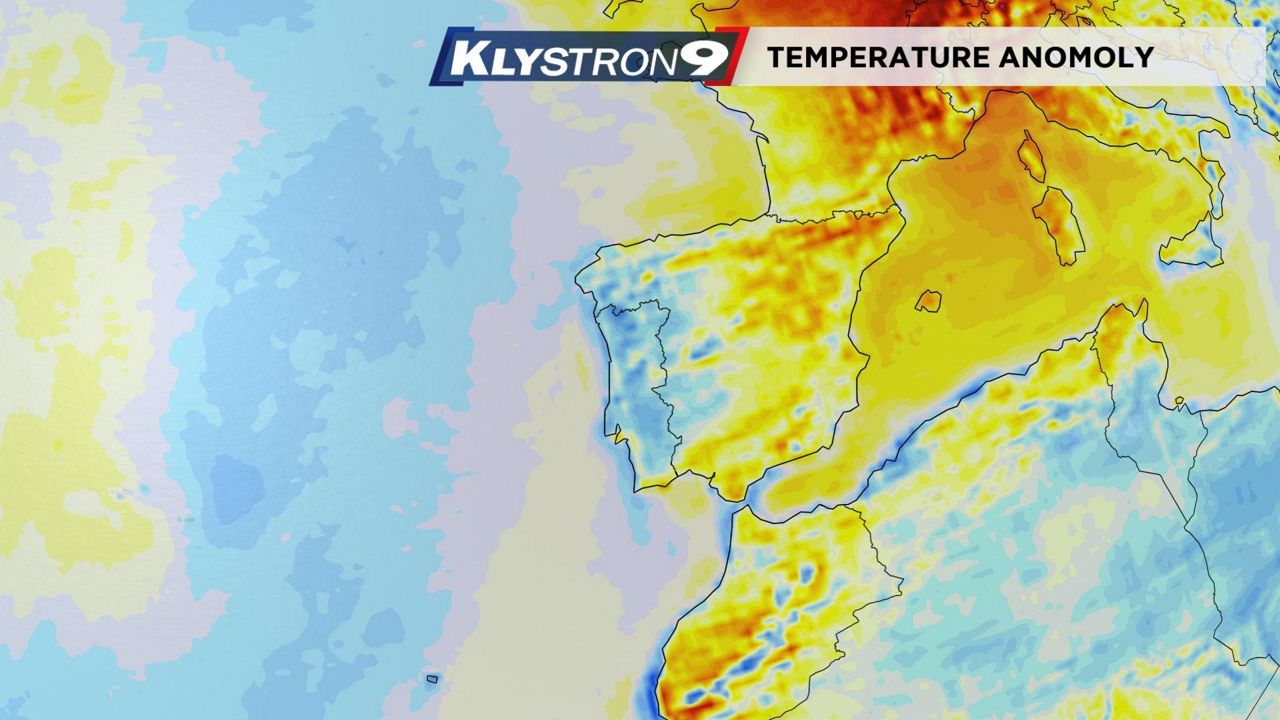 This map view takes a closer look at Western Europe, revealing that western Spain and Portugal saw below average temperatures.
North America
In North America, sweltering temperatures continue to scorch the central United States, especially parts of the Great Plains. As mentioned earlier, there is always a balance.
Parts of the Northern Plains were slightly below average, as well as Alaska and northern Canada. While a large ridge of high pressure is keeping the central United States very warm, a dip in the Jet Stream has left Alaska and the air over the Pacific Northeast colder than normal.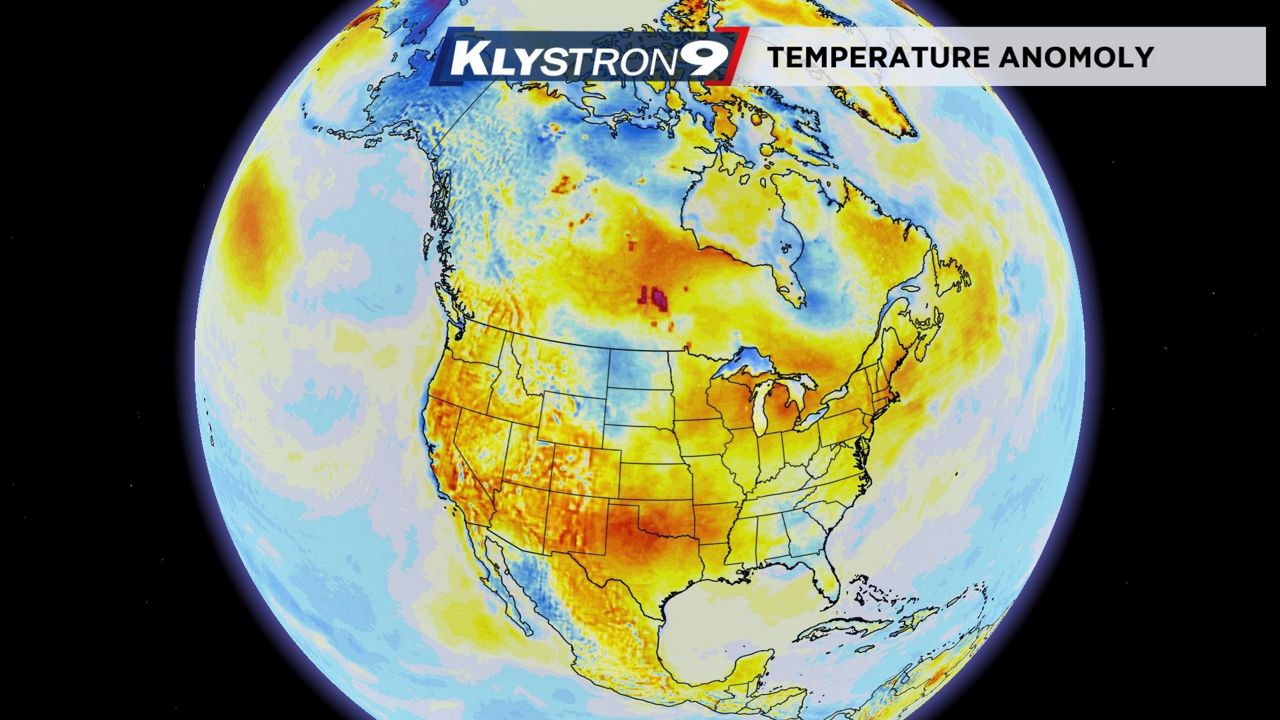 Despite longer summer days with more hours of sunshine, some areas still remain quite cool in Alaska.
Asia
Additionally, temperatures across much of Asia remained well below average. Although other parts of the continent continue to remain on the warmer side of normal. Asia is a massive land mass, so it's normal to see wild anomalies across the continent.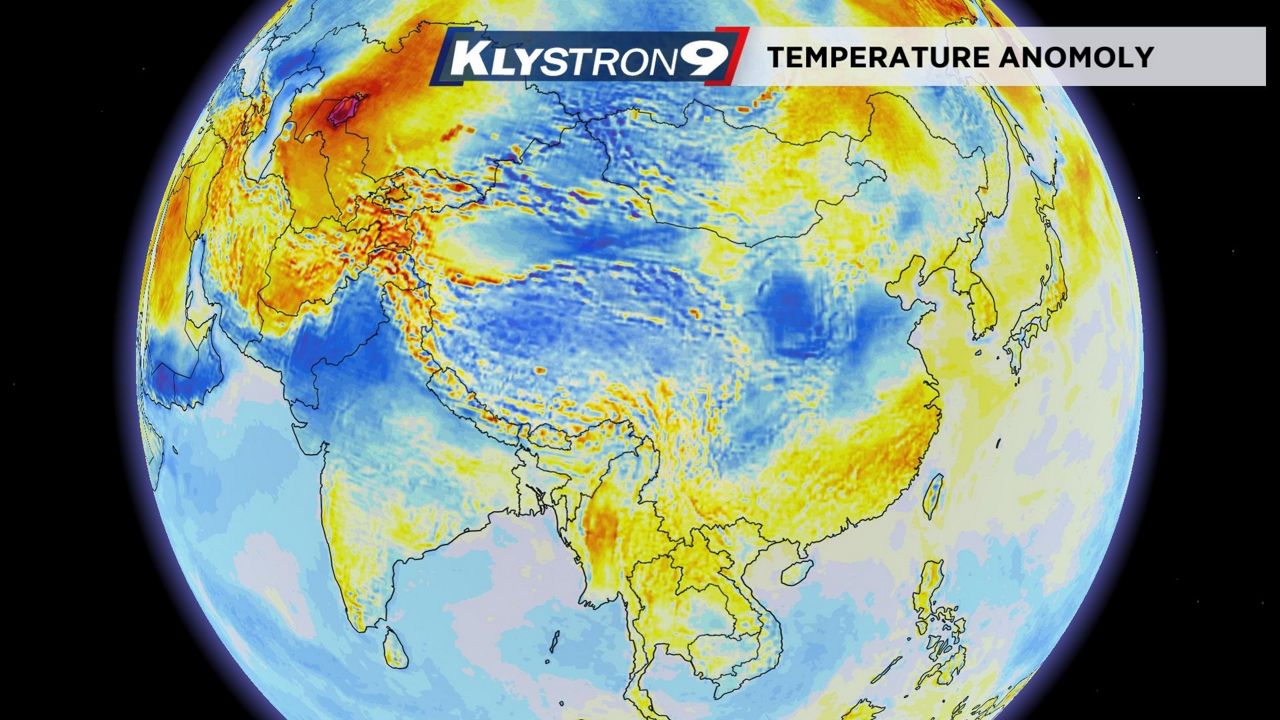 Africa
We also see similar occurrences in equatorial Africa, with cooler than average temperatures seen in the central part of the continent.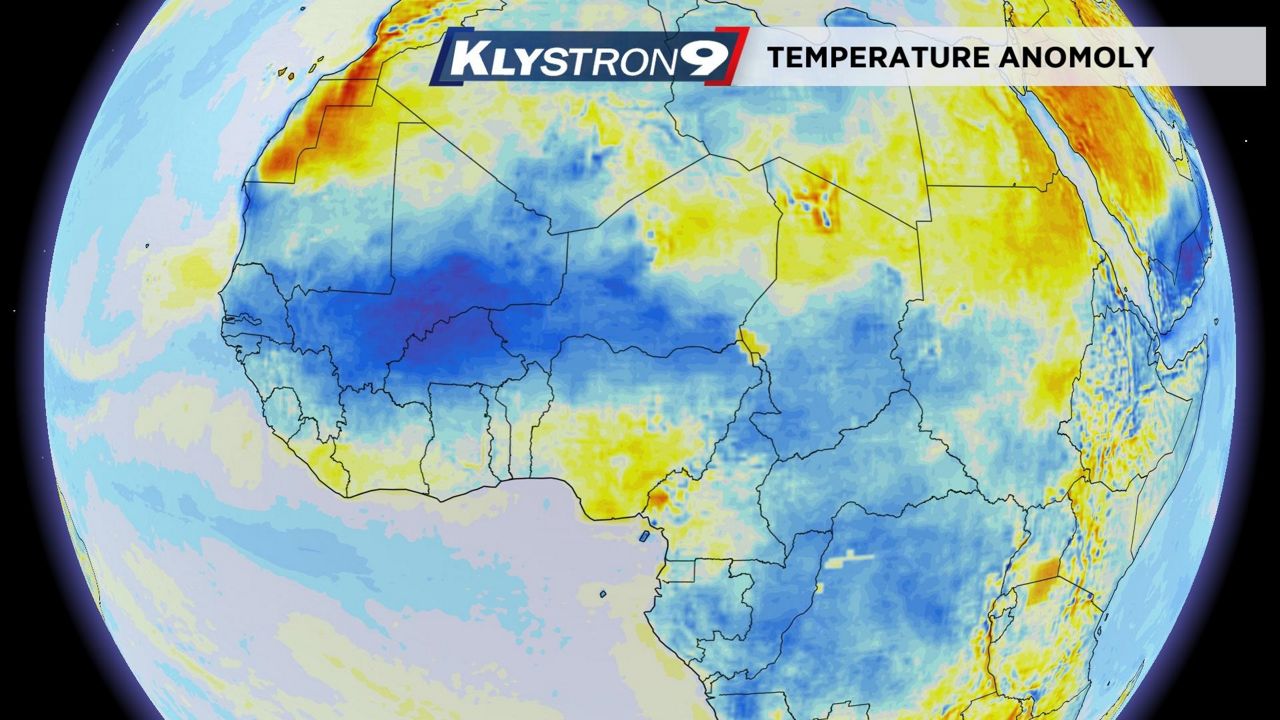 It is important to know that seeing excessive heat in some populated areas that are not used to it becomes newsworthy due to a lack of air conditioning. But keep in mind that there are just as many areas with lower than normal temperatures around the world in July.
It's hard to say how the rest of the summer will pan out, but it's a safe bet that some places will be sizzling while others will enjoy pleasantly cooler than normal weather.