Fear not… inclement season doesn't mean you have to be scared when thunder rolls! WAAY 31 Meteorologist Grace Anello attended storm safety training at Riverton Elementary to speak to Ms. Schwartz's kindergartens.
These students learned how thunder and lightning are formed, how rain benefits plants and crops, and how strong stormy winds help pollinate gardens.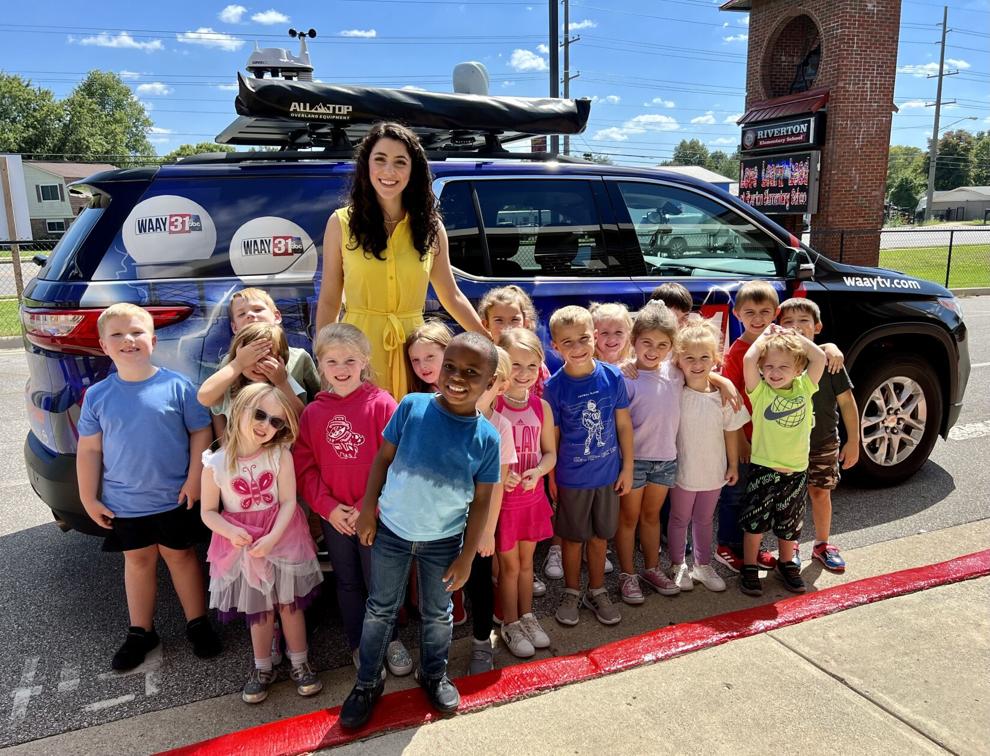 Powerful roars of thunder and bright flashes of lightning can be frightening when they catch us off guard, but if we understand what is happening in the atmosphere and more importantly how we can stay safe in severe weather, then there is no there is no reason to be afraid!
Each student was able to visit StormTracker 31, powered by Lynn Layton Chevrolet, and took home a kids' backpack filled with weather coloring pages and the WAAY 31 StormTracker Safety Guide that walks students through the science more in-depth weather training and offers lots of potentially life-saving safety tips.
Thank you, Riverton, for hosting the StormTracker Dream Team! We loved spending time with you and discussing the wonders of the weather!
Download the WAAY 31 StormTracker weather app from the google play Where Apple stores