The youth and adult teams at Milton High School and Thetford Academy embark on several vital projects during the second year of their involvement with Getting to "Y" (GTY), an education-run program nonprofit UP for Learning. UP for Learning facilitates partnerships between young people and adults to bring about positive change in the areas of well-being, equity and sustainability in schools.
The GTY program helps youth and adult teams review the results of the Youth Risk Behavior Survey (YRBS), a nationwide survey that middle and high school students take every two years, and use this data to take action to address the concerns.
Both schools are focused on the topic of suicide prevention, as this is the concern that emerged at the top when they looked at their schools' data from 2019.
After young people involved with Milton High School's student council reviewed their YRBS data, they recognized the importance of clubs in helping students feel more connected to one another.
They then held a successful club fair, giving each student-led group the chance to share what they do and recruit more members. Matt Rector, faculty advisor for the student council and school counselor, noted that since the fair, participation and attendance at the club has increased.
Milton students also looked at the work of other schools to generate ideas on how to help young people feel like they matter; they watched a video about a project undertaken by a high school in Arizona, where students created "chains of care," linked messages of encouragement that were then displayed around the school.
Along with paper and pencils to make the chains, each student received a laminated card with advice on how to support their peers in a crisis.
The student council also partnered with the women's varsity basketball team, setting up a suicide prevention resource table at one of their games, and donated proceeds from ticket sales. to a local mental health agency.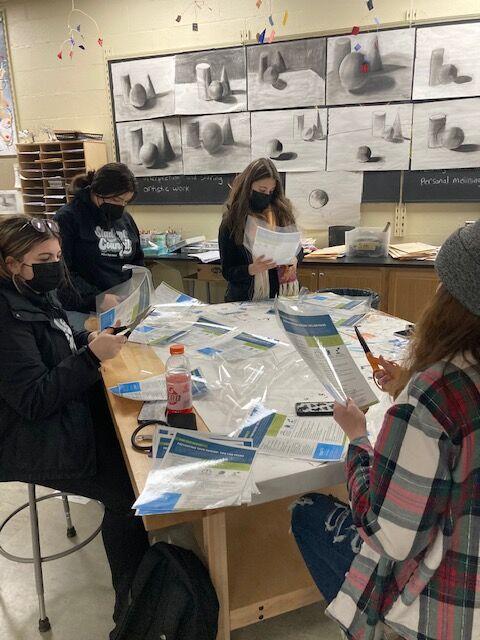 Margaret Smallwood and Piper Leibon, students at Thetford Academy, spoke about how they wanted to show young people that they matter to the school and to the community as a whole.
The group initiated the process of training all school staff on suicide prevention in a free three-hour session. They also had the idea of ​​creating "Sunshine Boxes" from Mt. Anthony Union Middle School, care kits that will be distributed to each student at Thetford Academy three times a year: fall, winter and spring.
The boxes contain crayons, coloring books, word searches, toys, candy and Play-doh, among other treats and activities, and the students purchased the materials through a grant funded by Mt Ascutney Prevention Partnership.
While brainstorming ideas, the GTY team also determined that an important factor in whether students feel like they belong or not is the existence of clubs, and they advocated for the school to allow students to create more. They have grown from four to 24 student-run clubs in one year!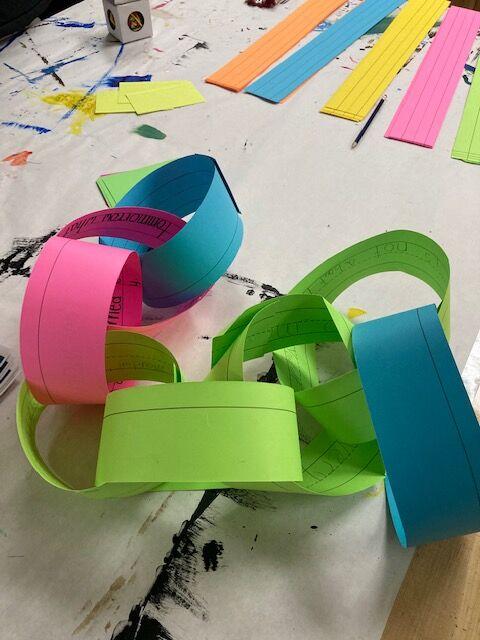 In addition to experiences in data analysis and grant writing, students from both teams talked about the various skills they learned while participating in Getting to "Y".
Piper Liebon remarked that she felt more comfortable being a leader for her peers, saying she now knows how to help them, as well as how to respond when a comrade asks her what the purpose of YRBS is. .
She and the rest of the Thetford team made a video explaining the importance of the data collected by the survey and showed it to the whole school ahead of the administration in the fall of the YRBS 2021 survey.
The Milton students all spoke of their increased teamwork and organizational skills needed to organize events like the club fair or chart the process of setting up chains of care packages.
Hannah Smiley, a 9th grader at Milton, said she learned decision-making skills because "everything [students in the group] were active in deciding what they wanted to do next.
Some of the challenges both groups faced were about the inherent difficulty and sensitivity of the subject matter.
Matt Rector commented that they wanted to be sure they struck a balance in presenting information and offering support without overwhelming students and staff.
Another challenge the Thetford students faced was collecting data after the distribution of the solar boxes. They wanted to preserve the anonymity of the identity of the interviewers, but also wanted to measure the impact of the initiative.
Both teams talked about the importance of communicating with others, both with students who were not part of the GTY team, as well as with other members of the community so that they can gather feedback. and new ideas.
The teams had several additional recommendations for school teams wishing to participate in the GTY. Matt Rector and Kara Toms, an adult Thetford GTY team member and student support provider, noted that connecting and collaborating with other school teams was key to their process.
Margaret and Piper talked about helping their peers understand the importance of data and how taking the survey seriously helps the GTY team in their work.
Each team will continue their suicide prevention initiatives throughout the coming year and will review data from the 2021 YRBS as it becomes available.
They are very interested in seeing how the COVID-19 pandemic has affected students' lives, and they look forward to using this data to continue making positive changes at both of their schools.